National Heat Treatment Centre Ltd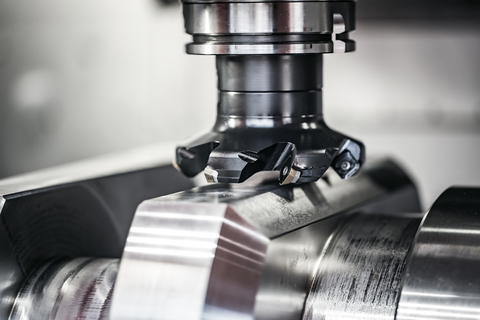 The National Heat Treatment Centre (NHTC) began life in University College Dublin in 1993 as a funded research centre led by David Collins, a lecturer in Metallurgy in the Mechanical Engineering Department.
To help finance the research operation, it offered contract heat treating services and metallurgical analysis to the engineering industry, predominantly the emerging tool-making sector.
In 2003, David Collins took early retirement due to illness and, as the contract heat treatment part of the operation was growing, UCD decided to "spin out" the complete Centre. In 2004, The National Heat Treatment Centre Ltd, now a fully commercial entity with no research funding or subsidies, moved to the Sandyford Industrial Estate in Dublin. As the business continued to grow, under the guidance of General Manager John Fitzgerald BEng (Hons) MIEI, a move to larger premises was needed.
In 2007, work commenced on a 10,000ft² purpose-built factory on a green field site in Naas, Co. Kildare. The move to the new site, located just off the M7 motorway connecting Dublin to Limerick and Cork, was fully completed in 2011. A subsequent development in 2017 has almost doubled the size of the premises and allowed for the installation of a new Heat Treatment line and further processing equipment.
The operation at the new factory allowed NHTC to increase the range of services offered to its customers. Currently the company offers a comprehensive array of heat treatments including vacuum hardening and annealing, oil hardening, polymer quenching, nitriding, nitrocarburising, carburising, carbonitriding, nitro-blackening, stress relieving and Induction Hardening. These processes are carried out with the latest controllers and data-recording equipment regulating each of the furnaces.
Following most of our customers' requirements for "traceability", we have implemented a comprehensive computer-based batch-recording system as part of our quality management system (QMS). This system allows us to link continuously recorded on-line process data, with furnace batches, job numbers and operators.
NHTC's QMS is certified to ISO 9001 : 2015. We are also rigorously audited by some of the major international companies in the oil and gas, pharmaceutical, medical device and automotive industries to whom we are an approved heat treatment supplier.
The NHTC also offers metallurgical services which include hardness/micro-hardness/tensile testing, metallography, chemical analysis and failure analysis. NHTC works closely with its customers, from the design stage, to develop the correct steel grade and/or process to produce the optimum results for a given application. The Centre is customer-focused and offers fast turnaround combined with a quality of service meeting the customer's exacting requirements.